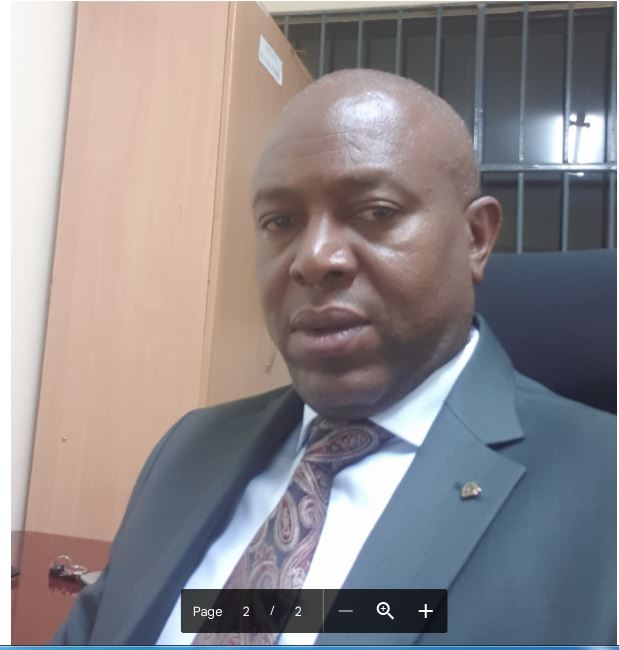 Dr. Jonathan Makau Nzuma (Chair of department)
Welcome to the Department of Agricultural Economics, University of Nairobi, Kenya and thanks for visiting our website. We are a research-intensive academic department that trains for the agri-food industry and undertakes applied policy research for the agricultural sector in Kenya and the Sub Saharan region. The department is keen on maintaining strong linkages with stakeholders in the agrifood sector as well as development partners.
Our applied agricultural economics training and research has a strong focus on agribusiness management, agricultural education and extension, information communication management, food economics, agricultural policy, rural development, technology transfer, natural resource economics, and impact evaluation. For more information about the department, kindly visit  https://agrieconomics.uonbi.ac.ke/
During the first three-year term as Head of Department (2021 – 2024), my vision is to transform the department to a vibrant "to-go-to" Centre of excellence for training and research in agricultural and applied economics in the Sub-Saharan region that will be vibrant and relevant into the future. To contribute to this vision, my objective is to ensure effective learning and futuristic cutting-edge research. I will target the department's key stakeholders as follows;
For undergraduate students, I will work to ensure that 80% graduate in four years and that 60% of MSc students complete their programme in two years while 50% of PhD students graduate within three years.

For staff, I will support progressive career growth on a merit basis. Moreover, I will strive to create an environment that will allow academic staff to conduct cutting edge research and publish in high impact peer reviewed journals, and support them to participate in international conferences, and contribute to the agricultural policy discourse in Kenya and the region.

Finally, I will strengthen collaborations with the private sector, development partners, research institutions, academia and policy makers to ensure that our graduates are able to get placements in the industry within a reasonably time and staff members are able to access research grants.
As Martha Goedert noted, "if you want to go fast, go alone but if you want to go far, go together". I choose to go far and therefore embrace a TEAM (Together Everybody Achieves More) approach where members complement each other in the recognition that, a team's success is more important than an individual's heroism. I therefore appeal to all of you to team up with me in delivering this vision for our great department. On my part as chairman, accept, the assurances of my commitment to drive this vision.
Dr. Jonathan Makau Nzuma,
Chairman,
Department of Agricultural Economics
j.nzuma@uonbi.ac.ke
Cell: +254-722-686063  
"Every day counts"