image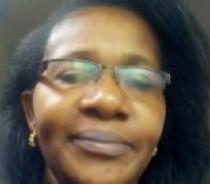 email
lnkarega@uonbi.ac.ke
Qualifications
Dr. Lucy Karega holds (Ph.D.) degree in Agricultural Extension from Egerton University.
Specialization
Dr. Lucy Karega is an Agricultural extension program planner, appraisal, implementation, and conducting monitoring and evaluation processes.
Agricultural extension technology packaging and programming of outreach and advisory services in enhancing the transfer of the technology.
Preparing graduates to design, plan and conduct research in agricultural education and extension and any other relevant field of specialization
Writing research proposals, collecting research data, preparation of scientific reports, presentation of the reports and publications.
Collaborating in agricultural community sustainable development initiatives in rural, peri-urban and urban environmental set-ups.
Effective and efficient skills in quality management of organizations as well as management of information security of organizations
Conducting internal auditing on quality management systems as well as on information security management systems of organizations.